The Annual Zubal Books Moving Sale is now in progress.
---
Save between 10% and 50%. All items are marked with promotional prices:
Brown - Save 50%
Red - Save 40%
Green - Save 30%
Orange - Save 20%
Blue - Save 10%
Current members have been sent a promotional code that can be used during checkout to receive the sale prices. Non-members have time to join! Join now and receive the promotional code for this sale.
Become a member. To sign-up and receive advanced notification of special sales, click here. New members, we'll send you the promotional code for the current sale via email.
Promotional prices will be applied at checkout
---
Exclusive Offer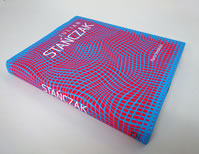 Julian Stanczak: Op Art and the Dynamics of Perception, by Marta Smolinska
This newest monograph on the painter Julian Stanczak, provides unique insight into the history of the Op Art Movement in the States as well as abroad. It assesses Stanczak's role from a fifty year perspective as well as his divergence from the movement through the priority of his visionary color relationships, emotive manipulation of the medium and his technical inventiveness.
Additional Information/Purchase
---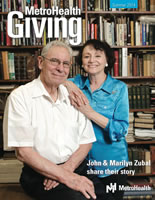 John & Marilyn Zubal share their story...
Published in MetroHealth Giving
"We try to get the books to the people that need them."
Continue reading. View PDF
---
Never Buy Books From ... BOOKJACKERS
BookkJackers @ Abe, Amazon, and other sites are costing you money...learn how!