Exclusive Offer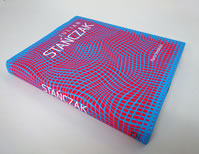 Julian Stanczak: Op Art and the Dynamics of Perception, by Marta Smolinska
This newest monograph on the painter Julian Stanczak, provides unique insight into the history of the Op Art Movement in the States as well as abroad. It assesses Stanczak's role from a fifty year perspective as well as his divergence from the movement through the priority of his visionary color relationships, emotive manipulation of the medium and his technical inventiveness.
Additional Information/Purchase
---
The underside of the iceberg: major thefts from a small repository
Abstract: In 2006 the firm of Zubal Books discovered that materials consigned to them were likely the property of the Catholic University of America Libraries. This alarming event provided an opportunity for the book firm and the rare books curator to work together for the repatriation of the stolen books. It also made the institution more aware of the problem of missing materials which had left the library by various means over many decades and found their way to other collections across the globe.
The authors, who collaborated on this case, reflect on the professional bonds formed by the events of 2006 and the benefits of cooperation between booksellers and librarians in combatting theft from libraries. At the same time the authors urge more consideration of the obstacles to such successful collaboration and posit some suggestions for discouraging theft and resolving matters of contested ownership. Crucial in this effort is the library world's responsibility to combat the plague of theft, a commercial problem which threatens the existence of the book trade and an ethical question which undermines the credibility of librarians as guardians of cultural property.
---
Security, Inventory, and Provenance
Confronting the hidden truth about theft in libraries
The August 16 session on theft in libraries, sponsored by both the IFLA Strategic Programme on Preservation and Conservation and its Rare Books and Special Collections Section, was well-attended by curators of rare materials from around the world. Bringing together librarians, booksellers, and a law enforcement specialist, the panel offered many recommendations on how to curtail theft and what to do when it is discovered.
---
Interview with AbeBooks' 'Heritage' seller Zubal-Books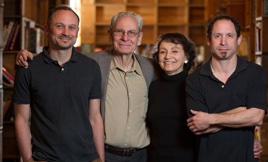 May 20th, 2016
To celebrate AbeBooks.com's 20th anniversary in June, we are profiling one of our 'Heritage' sellers, Zubal-Books from Cleveland, Ohio. Any bookseller who joined our marketplace in 1996 is classified as a Heritage seller.
Read Article.
---
Crain's Cleveland Business - "A Novel collection"
March 20th, 2016
Crain's Cleveland Business talks with Mike Zubal about rare books.
Read "A novel collection".
---
Zubal Books: Best Kept Secrets on New Day Cleveland
---
Zubal Books: In the Neighborhood
---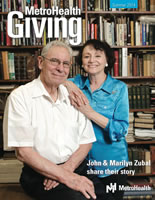 John & Marilyn Zubal share their story...
Published in MetroHealth Giving
"We try to get the books to the people that need them."
Continue reading. View PDF
---
Zubal Books Advises Buyers to NEVER Purchase From Bookjackers
BookkJackers @ Abe, Amazon, and other sites are costing you money...learn how!