Welcome To Zubal Books
See what our Customers say, view testimonials.
Save at least 5% everyday, not a member? - Join the Members Savings Club
Learn more about Zubal Books - View articles, videos & more.
---
Visit Our Store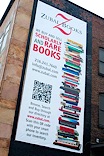 Visiting Cleveland? Live nearby? If so, feel free to stop by. We have a section of about 2500 browsable books mostly in the areas of art, photography, military, entertainment, history and oversize books. The best part is that each book is only $5.00. Please email or call (216-241-7640) to arrange a visit during normal business hours.
View directions to Zubal Books
---
Book Brothers Podcast - Episode 9

Book Brothers Episode 9
Released: April 25, 2021


In episode 9, Michael recounts his near-death experience in a wintery maelstrom with a van full of books and Tom provides a breakdown of his recent book trips to St. Louis and Los Angeles.
Listen to the Book Brothers Podcast
---
Book Brothers Podcast - Episode 8

Book Brothers Episode 8
Released: February 22, 2021


Michael and Tom Zubal (The Book Brothers) veer from their usual path and bring on special guest renowned book collector Michael Zinman to set the record straight regarding an important 1990s rescue of tens of thousands of printed artifacts from the New York Public Library. Aside from sharing rare insight and first person experiences with The Brothers, Zinman appears in the recent film "The Booksellers"
Listen to the Book Brothers Podcast
---
Book Brothers Podcast - Episode 7

Book Brothers Episode 7
Released: November 29, 2020


The art of the book deal in the 21st century - Rock n' Roll, leather, and movies
Michael and Tom Zubal discuss 2 local deals that involve rock n' roll lifestyles and several trips hauling the goods as well as a major purchase of several thousand pristine Easton Press books on the East Coast. They also share their thoughts on the movie "The Booksellers"
Listen to the Book Brothers Podcast
---
Book Brothers Podcast - Episode 6

Book Brothers Episode 6
Released: April 14, 2020


50,000 Books on an Island
Michael and Tom Zubal discuss a purchase of 50,000 books on a remote island and chat about scholarly, rare and collectible books.
Listen to the Book Brothers Podcast
---
Exclusive Interview - Detroit Bookfest
Zubal Books in Cleveland has over 3 million books: Touring the family business with co-owner MICHAEL ZUBAL!
Read the article published July 19th, 2019 on the Detroit Bookfest Website.
---
Zubal Books mourns the passing of Anthony Bourdain
Zubal Books mourns the passing of gourmand, adventurer and wonderful human being, Anthony Bourdain.
View Channel 3 News tribute here.
---
Cool Spaces: Penthouse atop West Side warehouse is frozen in time.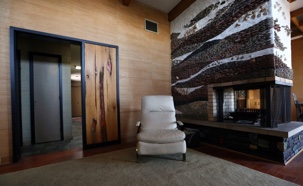 CLEVELAND, Ohio - - In 1954, The Plain Dealer Sunday magazine featured a flattering article about a new, upscale penthouse built on top of an existing book warehouse on West 25th Street.
"People love it when they come up here," says Michael Zubal, whose family's Zubal Books has occupied the warehouse since 1973. "We haven't changed it (the penthouse) except to dust it up and wash it off every once in a while.
Continue Reading on Cleveland.com
---
Bookjacking Level II
I spend about 35 hours a week pricing our incoming books by using Abe.com and Amazon.com. Over the last few years, I've noticed a very strange trend. For almost EVERY modern book that I handle (which mostly happen to be books published by scholarly and university presses), not only does Amazon display a record that contains an ISBN (which I will refer to as a LEGITIMATE record), but also several identical records that do NOT contain ISBNs (which I will refer to as ILLEGITIMATE records).
---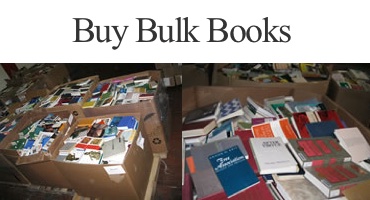 As low as $200 for
 900 - 1100 books.
More Information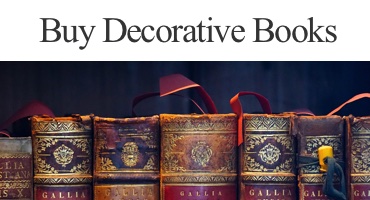 Buy Decorative Books & Books By the Foot We will help customize your design needs with decorator collections including antique and contemporary leather bound books as well as any subject from art to zoology.
More Information